Does Your Home Need New Insulation This Winter?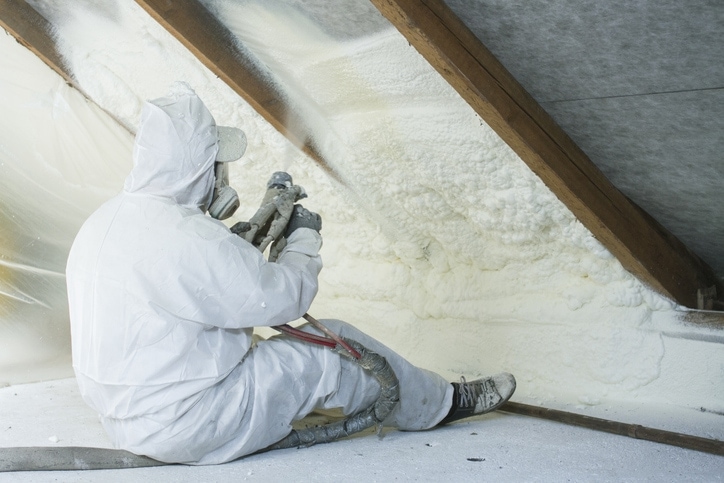 Whether you are entertaining a crowd or celebrating with your family, the holidays should be a time of comfort and warmth for everyone.
A heating, ventilation, and air conditioning (HVAC) system that runs at peak performance is one way to keep your Oregon home consistently comfy this winter. An annual furnace or heat pump tune-up, regular air filter changes, and ductwork inspection can help guarantee you will have reliable heat throughout the winter.
However, if your Bend home is poorly insulated, your heating system will work harder to deliver the warmth you need. Insulation can help keep everyone happy and comfortable this holiday season.
At HomeRx, our qualified pros love to talk about insulation and its benefits. We can improve your home's ability to retain heat by installing the best insulation in all the right places. We offer solutions that increase your comfort and lower your energy costs.
Importance of Insulation
According to Energy Star®, nine out of 10 houses in the United States do not have enough insulation. Adding the right amount of insulation and sealing holes and cracks in your home can save approximately 20 percent on heating and cooling costs. Adding insulation to a vintage home may save up to 50 percent on energy costs, depending on how adequately it is insulated.
Insulation focuses on the shell of your Bend home, including the ceiling, walls, and floors. It wraps your home in material that will keep heat inside during winter and outdoors in summer.
Kinds of Insulation
HomeRx can recommend insulation that best suits your home's construction and heating needs, as well as your budget and lifestyle.
Blanket-style insulation available in batts or rolls consists of fiberglass, mineral wool, or plastic and natural fibers. It is used just about everywhere, including floors, ceilings, attics, and unfinished walls. Other forms include foam board, cellulose, and other loose materials, and spray foam insulation.
Before You Insulate
Consider sealing cracks and holes in your Bend home before insulating. Air sealing your home goes hand in hand with insulating. Together, they provide an effective shield against cold winter air. Our experts at HomeRx can find and fill holes, cracks, and other vulnerable areas in your home before placing insulation.
Insulation Benefits
Insulation not only helps to keep your home warm, but it also offers other benefits, especially when combined with air sealing:
It muffles outdoor sounds. Keeping the noise level down will enhance your holiday gatherings.
Insulation provides a barrier against pollen, dust, and other pollutants from entering your home. It safeguards your indoor air quality (IAQ).
Insulation helps to control humidity, which is a factor in your home's indoor air quality. Too much moisture can trigger respiratory issues, asthma symptoms, and allergies. Too little can lead to dry skin, chapped lips, and nosebleeds. Neither extreme is a healthy option, especially when you are entertaining.
Let HomeRx professionals help you select the perfect insulation for your home in Bend, OR, or Vancouver, WA. Call us at 503-479-5290 or request service online.