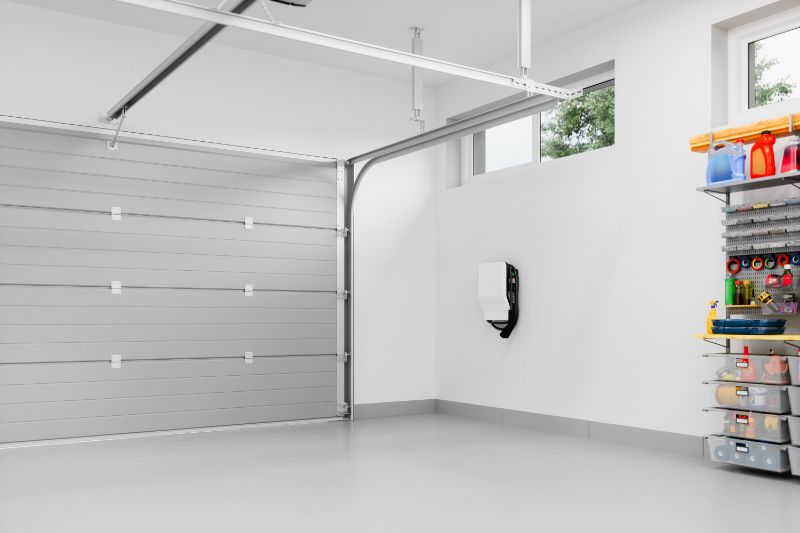 Insulation is a powerful tool for long-term money saving in Oregon.
Insulating and air duct sealing can lower heating and cooling costs by up to 20 percent, according to the U.S. Department of Energy (DOE).
However, one area that many homeowners forget about is the garage. Especially with an attached garage, adding insulation adds a blanket of comfort and cost-savings to your home.
HomeRX and Performance Insulation Energy Services is pleased to offer top-tier insulation services to our neighbors in Portland and communities nearby. Contact us today to learn about the range of solutions we offer.
Why Should I Insulate My Garage?
Many Oregon homeowners insulate their attached garage. That's because they reap the following benefits:
Reduced Heating and Cooling Costs
If your ductwork runs through or near your attached garage, you'll have a significant advantage by installing insulation. More heat retention means fewer and shorter cycles, which equals less energy use. Additionally, it helps your system to last longer.
Improved Comfort
Besides driving up your bills, heat losses can also make your home feel less comfortable. A properly sealed and insulated duct system provides consistent comfort throughout your home.
Better Air Quality
A well-sealed home improves your indoor air quality (IAQ). Your HVAC system will have a much easier time balancing humidity, catching dust and debris in your air filter, and reducing the presence of mildew and mold.
Less Noise
Tired of a loud rumble whenever someone pulls in? Insulation dampens noise from your attached garage, providing a more tranquil living environment.
If you have a detached garage, insulation can still provide the following benefits:
Improved HVAC Function
Insulation is fantastic if your detached garage has a separate HVAC system, such as a ductless unit, or a heated and cooled above-garage apartment. You'll enjoy reduced HVAC expenses, more comfort, and healthier IAQ.
Increased Home Value
A fully insulated garage can increase your home value. If you want to sell your home for more than you bought it for, this is a simple way.
What Parts of My Garage Should I Insulate?
The following parts of your garage should be insulated:
Ceilings
Heat rises and insulation stops it from escaping. Particularly if you have a room above your garage, ceiling insulation is a must.
Walls
For an attached garage, you want layers of insulation between any attached rooms touching your garage. This helps keep your home comfortable and efficient.
What Does the R-Value Mean?
The R-Value is a grade that determines an insulation's heat resistance and performance. Depending on where you live, ENERGY STAR® has designated corresponding R-Value insulation that is ideal for your climate. There are eight different zones in the U.S. and its territories. Contact your HomeRX and Performance Insulation Energy Services energy services specialist to find the suitable R-Value for you.
Need Energy Services Experts You Can Rely On? Call Today.
HomeRX and Performance Insulation Energy Services is pleased to provide reliable services to our neighbors in Portland, OR, and its surrounding communities. Call today at 503-479-5290 or request service online.